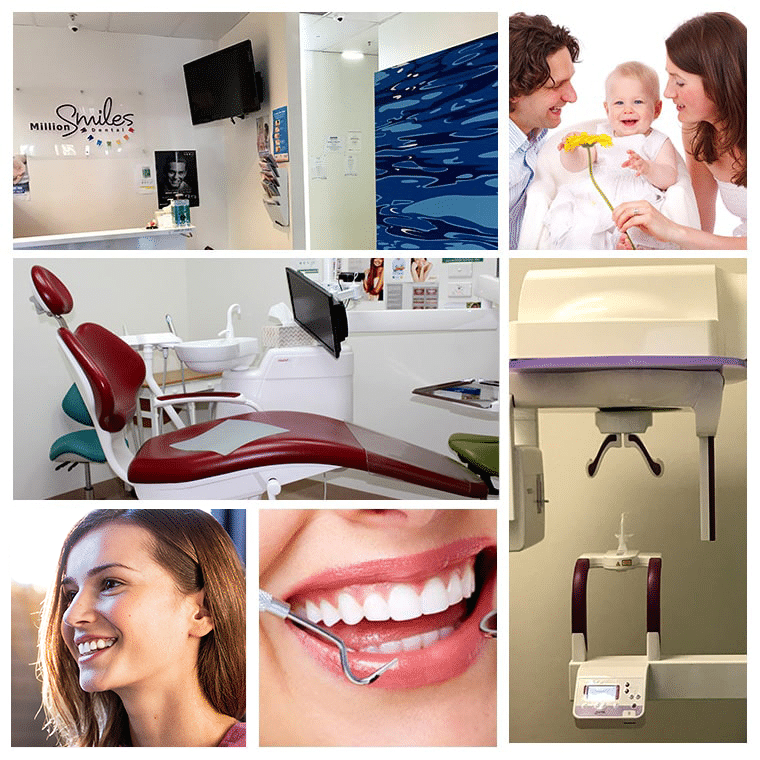 Welcome to Million Smiles Dental in Altona Meadows
Million Smiles Dental team is here to help you achieve your most beautiful and healthiest smile. Our dentists are leaders in cosmetic and restorative dentistry and help patients find the solutions to any dental issue. During an initial consultation, we review all of your concerns about your smile, perform a detailed examination of your teeth and mouth, and use the latest dental technology to learn as much as possible about your oral health. From all of this information, we are able to provide you with all of your dental care options so that you can have the most radiant and healthy smile possible.
We pride ourselves in transforming smiles, faces and literally change lives. We maintain our highest professional standards in comfortable, caring and friendly surroundings and are committed to meeting your expectations for high-quality dentistry and great value.
We are members of the Australian Dental Association. We are the best dentist in Altona Meadows and also convenient for Point Cook, Altona, Williams Landing, Tarneit, Hoppers Crossing, and Werribee.
We offer a wide array of dental services to best suit our patient's individual needs. The dental services that we provide include everything from General Dentistry to teeth whitening, root canals to orthodontics, dental implants to cosmetic dentistry. Our team of dentists is renowned for its ability to transform any smile.
Liam J
Excellent facility and provider demeanor. Everything was well explained and my comfort clearly mattered.
James P
Referred by a friend who raves about this dentist. I was not disappointed. First impressions are the best impressions. I was very pleased with the service. My teeth felt like new after the cleaning. I still have more visits scheduled for further work on my teeth. Looking forward to a successful outcome.
Callum B
"Great experience! I hadn't been to the dentist in years, but they were very understanding and put me at ease. Everything was prompt and efficient and everyone was very friendly."
Ian M
"My wife and I recently had our six month checkups with Dr. Barli. The appointment started on time, ended on time, and our hygienists were very personable and professional.
Hannah A
I had never had a good dental experience until meeting Dr. Barli! I love all of the staff at Million Smiles Dental and recommend them to everyone. I just took my son today and he loved every minute.
Kate H
Wow! That was an awesome experience! The easiest crown I have ever had. Dr. Barli made me laugh even though I was very nervous.
Daniel K
So wonderful, can't even express how thankful I am for your professionalism and generosity to veterans. Truly a blessing. Honored to meet you.