A Root Canal is a treatment used to repair and save a tooth that is badly decayed, cracked, traumatized or becomes infected. During a root canal procedure, the nerve and pulp are removed and the inside of the tooth is cleaned, disinfected and sealed. Without treatment, the tissue surrounding the tooth will become infected and abscesses may form.
Sometimes no symptoms are present; however, signs to look for include:
Severe toothache pain upon chewing or application of pressure
Prolonged sensitivity/pain to heat or cold temperatures (after the hot or cold has been removed)
Discoloration (a darkening) of the tooth
Swelling and tenderness in the nearby gums
A persistent or recurring pimple on the gums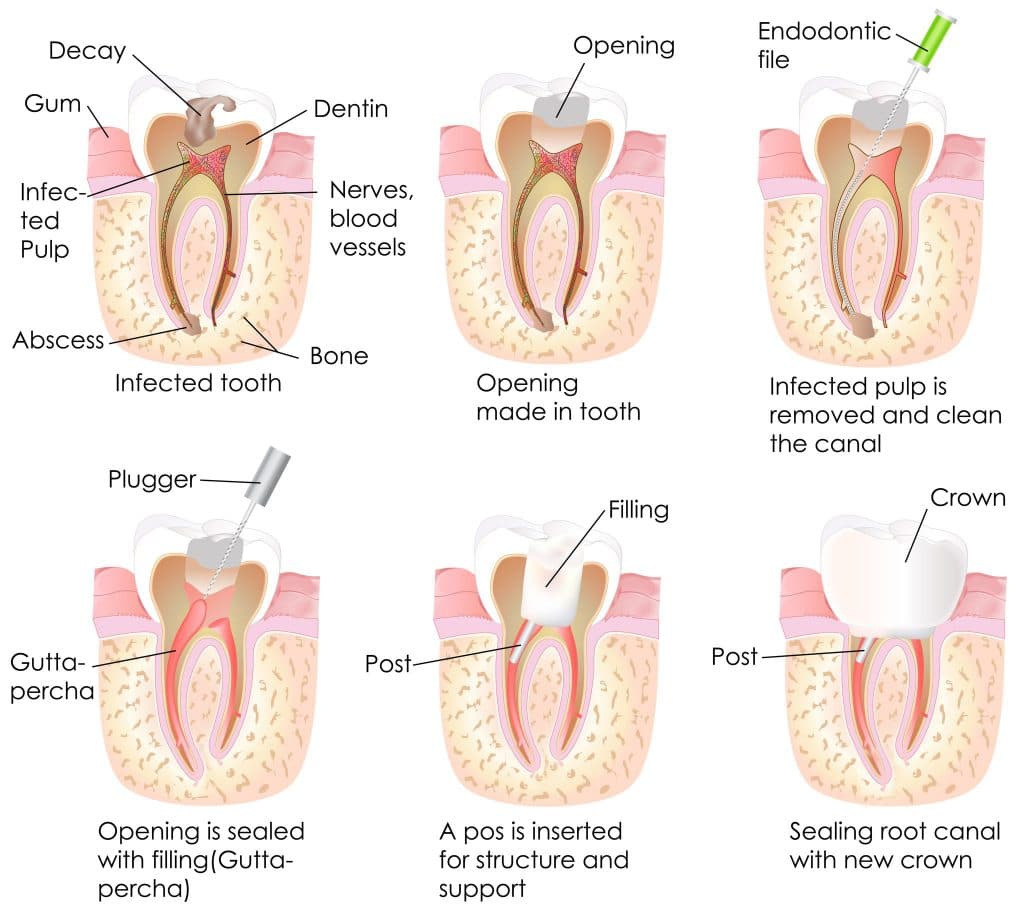 Liam J
Excellent facility and provider demeanor. Everything was well explained and my comfort clearly mattered.
James P
Referred by a friend who raves about this dentist. I was not disappointed. First impressions are the best impressions. I was very pleased with the service. My teeth felt like new after the cleaning. I still have more visits scheduled for further work on my teeth. Looking forward to a successful outcome.
Callum B
"Great experience! I hadn't been to the dentist in years, but they were very understanding and put me at ease. Everything was prompt and efficient and everyone was very friendly."
Ian M
"My wife and I recently had our six month checkups with Dr. Barli. The appointment started on time, ended on time, and our hygienists were very personable and professional.
Hannah A
I had never had a good dental experience until meeting Dr. Barli! I love all of the staff at Million Smiles Dental and recommend them to everyone. I just took my son today and he loved every minute.
Kate H
Wow! That was an awesome experience! The easiest crown I have ever had. Dr. Barli made me laugh even though I was very nervous.
Daniel K
So wonderful, can't even express how thankful I am for your professionalism and generosity to veterans. Truly a blessing. Honored to meet you.